About
I am from a small town known as Gurdaspur in Punjab, India. I am very much penchant towards learning and mining new stuffs related to computer applications.I love learning more and more about cracking, ethical hacking and programming. From class 7th, i was exposed to the programing language and soon after that my interest towards the computer applications started developing.

I think the most important way to learn things is to do it, not to just read about it and take courses. I love teaching students and currently i am mentoring students, teaching them Visual Basics, C, C++, Asp.Net, JSP, Networking, Ethical Hacking, reverse Engineering. Besides that, with the help of my friends, i had also taken an initiative to organize short training sessions in institutes on variety of topics related to computer applications. I also work as trainer is some TCIL institutes.

Besides my studies, i am also working as Cyber-Crime reporter in some of the newspapers and magazines. I like to write and share articles pertaining to different security systems that can be employed for the websites for the security purposes.

I have taken an initiative to build a website "http://borntohack.in" which can be helpful to enrich the knowledge of the student community by sharing and giving them the gist pertaining to different applications of Computer Science.

Recently, i am also working on the Working On security system for one of the Biotechnology Project.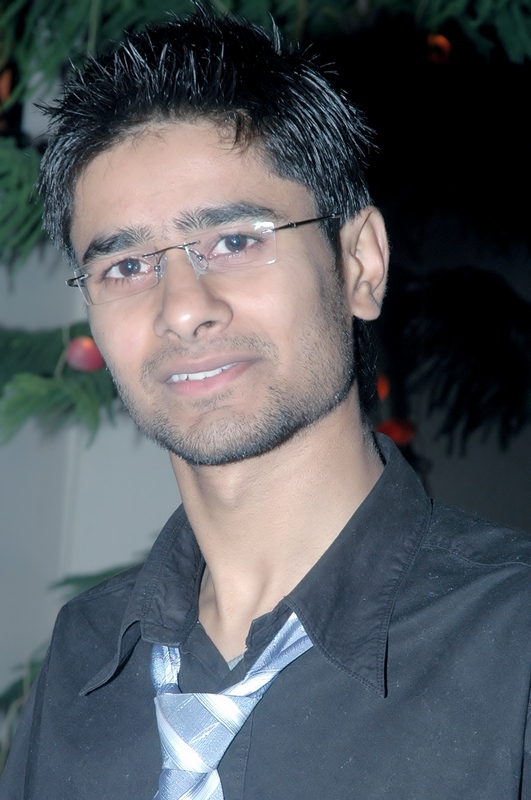 Shaify Mehta - C.P.H
Cracker, Programmer, Hacker

e: shaify@shaify.com
w: http://www.shaify.com/
Sitemap
Hobbies
Making novel and intellectual computer wares.
To work on the latest technologies and projects.
To learn new things.


Listening Music.
Blogging.
Social Networking.
Favourite Quotes
A Hacker is incomplete without programming. - Shaify Mehta
Programming & Hacking is same as like as word Love. More you go in depth, more you get love. - Shaify Mehta
Change is constant - Shaify Mehta
Technology improves our lives not complicate it. - Shaify Mehta
I will not say i failed 1000 times, i will say that i discovered 1000 ways that cause failure - Thomas Alva Edison
Compliments from professionals
Mr.Shaify is a brilliant person having great technology skills. He is a very efficient person that's why our group crime 24x7 has elected him as a chief cyber-crime correspondent. We hope he will be serving our nation & society. (RP Singh Chief Editor Crime 24X7).

Mr.Shaify is a tech bie person.There is no doubt to say that such persons are proud for our country. Being a president of NGO~4U i hope he will be serving society by his mission. Best of luck. (President NGO-4U).

First of all I would like to congratulate Mr. Shaify Mehta for successfully transforming his dream of spreading Ethical Hacking knowledge through his website Born To Hack. He has always been a highly dedicated and enthusiastic student towards his goal. I would like to give him my BEST WISHES for his endeavors in the field of Ethical Hacking. I am sure one day he will be shining bright and will prove himself to be among the best Ethical Hackers in the esteem of his motherland. (Ashutosh Agarwal M.Sc. (IIT-R), M.Tech. (IIT-R) Research Scholar NTU Singapore )

Shaify Mehta, a techy geek, who has got the answer of all the technical queries and problems. a person who always carries a never give up attitude with a willingness to learn every moment. its really great to be associated with shaify as he is the one stop destination from where i can get my every query answered and resolved. he is not only good with hacking but is also well versed with developing softwares...i wish him all th very best for all his future endevours. (Beenu Taneja Ceo Inspirational Career Pathway)
Education
Matriculation from S.S DAV Public School.

Senior Secondary from Arya Sr. Sec. School

Pursuing B.Tech. in Computer Science and Engineering (7th semester) from Lovely Professional University, Phagwara, Punjab.

Certified Ethical Hacker (C.E.H).


Work
Working as a Cyber-Crime Reporter In Crime24X7 and NGO Organisation.
Mentor of students for teaching them Visual Basics, C, C++, Asp.Net, JSP, Networking, Ethical Hacking, Reverse Engineering online as well as organized some short training sessions in Institutes.
Working as E.C Council Student Ambassador In LPU.
Admin :
Borntohack
,
Master of all warez
Contact
If you have any queries regarding any technology aspects :

Email : shaify@shaify.com